Tips for secure installation in the car

 Berrolia No. 1 fits cars with horizontally oriented air vents – this is some 98% of cars. There are two ways to securely place our holder in your car.
 Way A
Simply clip the mount onto the air vents and you are ready to go!
Way B
Use the thicker part of an air vent – the one that is normally used to change the direction of the air. This method may require a little more force, but usually results with stronger grip.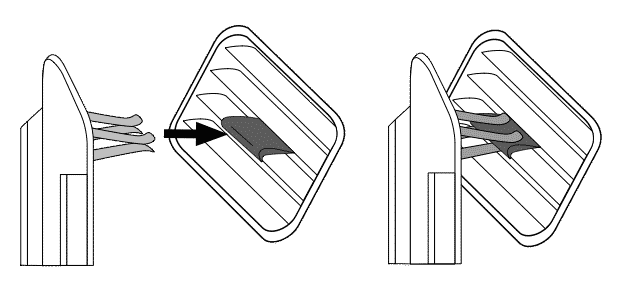 Way C
Use the included soft mounting pad for even better protection and stability
 
Installing the Lightning cable
 Berrolia No. 1 is compatible with the original Apple Lightning cable – the one that comes with your iPhone. You can just place it in the mount manually. But the easiest way to install is to use the phone itself: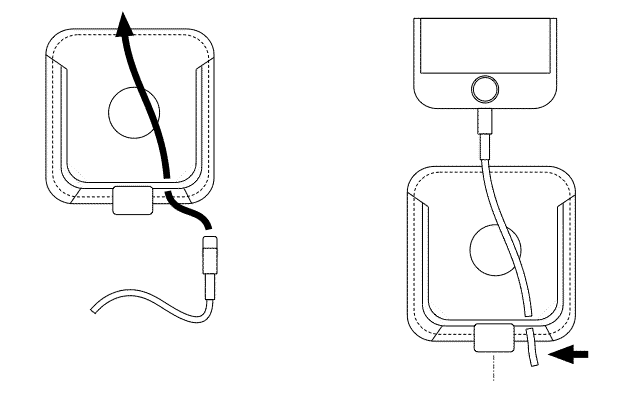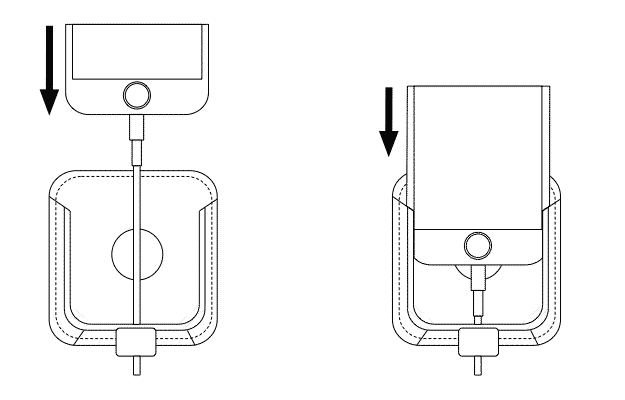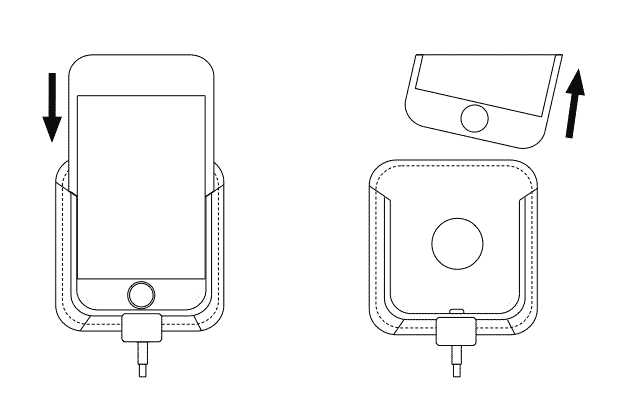 Charging so often.. Is it safe for my phone's battery?
 Absolutely. Modern phones (including the iPhone) have batteries that can be charged as often as you want. It does not affect the battery in any way if you charge it, let's say, several times a day for fifteen minutes. So you can safely charge your iPhone each time you get into your car.
But I have only one charging cable!
 That's perfectly fine. We designed Berrolia No. 1 the way that makes it extremely easy to insert the iPhone using just one hand. This way you can charge it a little bit every time you get into the car.
Our experience shows that commuting about 40 minutes a day (that's what most of us does – at best) is enough to keep your iPhone charged all the time. So you just do not need another cable!
Is is safe for the dashboard?
 Yes. The back of the Berrolia No. 1 mount is covered with soft leather, so it is absolutely safe to the surface of the dashboard. The mounting clip is 
 thermo-coated with three layers of special SoftTouch cover to keep the air vents safe and untouched.